Freaky trailer: A Teenage Girl Swaps Body with A Killer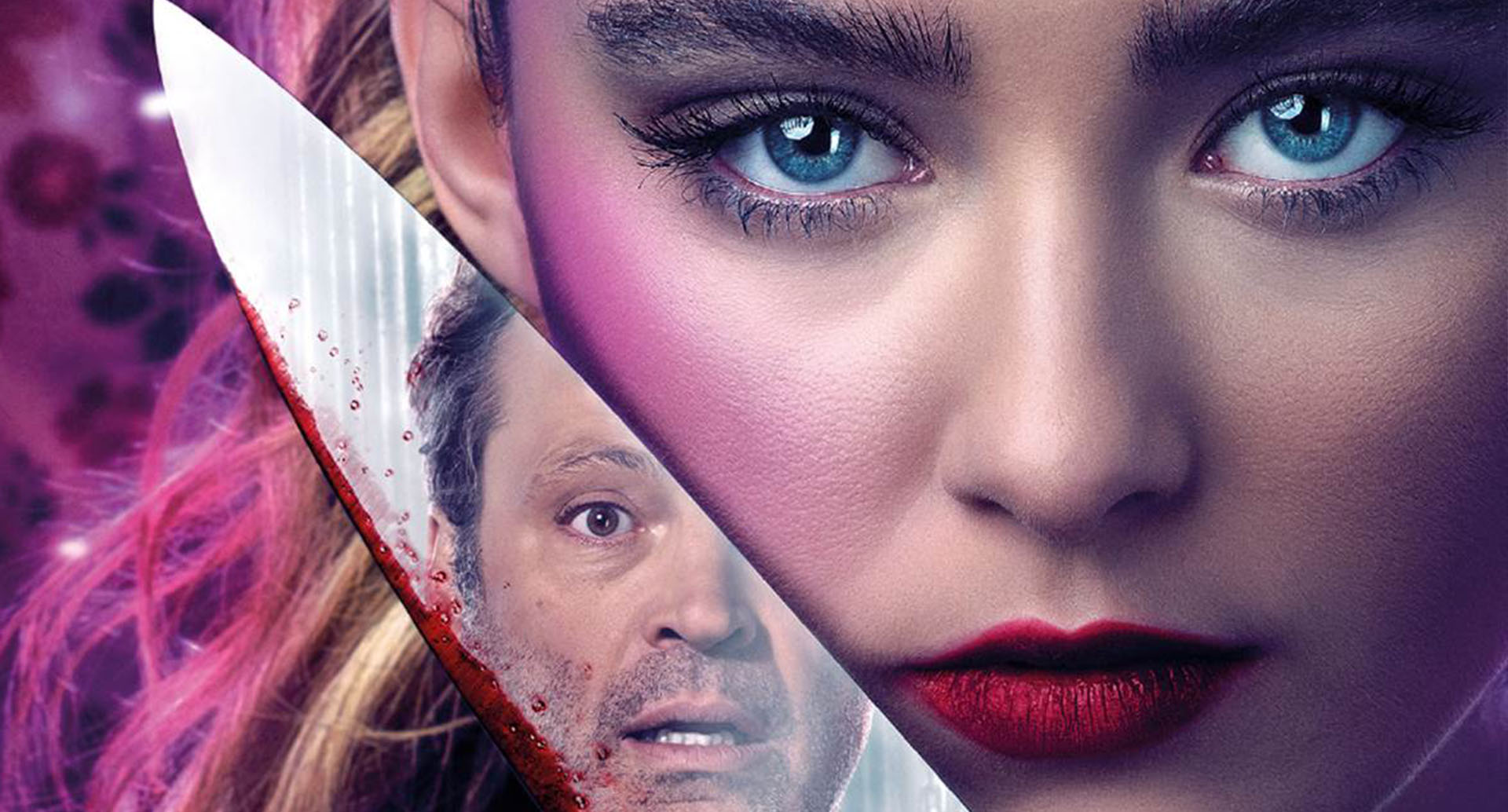 The body-swap formula never seems to get old and the upcoming horror-comedy Freaky by director Christopher Landon (Happy Death Day and Happy Death Day 2U ) is giving the familiar trope a killer spin.
Freaky, staring Kathryn Newton as Mille, an awkward high schooler whose body is switched with a serial killer played by Vince Vaughn, and she just has 24 hours to get her body back before the switch become permanent.
Looking at the premise, as compared to the usual body-swapping films which always ends with both parties better understand each other in the process may not be in the cards for Freaky.
Synopsis
Seventeen-year-old Millie Kessler (Kathryn Newton, Blockers, HBO's Big Little Lies) is just trying to survive the bloodthirsty halls of Blissfield High and the cruelty of the popular crowd. But when she becomes the newest target of The Butcher (Vince Vaughn), her town's infamous serial killer, her senior year becomes the least of her worries.
When The Butcher's mystical ancient dagger causes him and Millie to wake up in each other's bodies, Millie learns that she has just 24 hours to get her body back before the switch becomes permanent and she's trapped in the form of a middle-aged maniac forever. The only problem is she now looks like a towering psychopath who's the target of a city-wide manhunt while The Butcher looks like her and has brought his appetite for carnage to Homecoming.
'FREAKY' WILL OPEN IN CINEMAS NOVEMBER 26